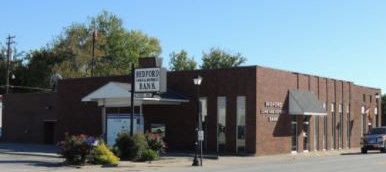 The Trimble County Historical Society had a wonderful time at the 11th Annual Bedford Bash Car Show hosted by the Bedford Bank located at 45 Highway 42 East in Bedford on August 25,2017. The Bedford Bank opened its doors in 1891 and continues to serve our community. Thank you to each person who stopped by to say hello and donate to our "Save the Jail" fund. We reconnected with so many and hope to see you at future meetings. Projects are moving forward so come join us! 
All proceeds from our fundraisers benefit the "Save the Jail" project and provide the necessary funds to upgrade the electric and bring the jail's interior back to its original look but in accordance with current building codes.
Milton Semi-Annual Flea Market & Annual Swap Meet
Labor Day Weekend
September 2-3, 2017
Location: City Park (Highway 36 in Milton, KY)
Flea Market items include animals, poultry, crafts, antiques, tools, and miscellaneous items.   A state permit is required for all out of state poultry. Poultry will need to be AI clean. Small animals need to have a Certification of Veterinarian Inspection & must have an ID tag. This is required for all in-state & out of state animals. Phone the Office of the State Veterinarian at 502-782-5904 for more information. Lot space is $20 per lot per seller. For more information phone 502-268-3152 or 502-268-5224.
Not responsible for accidents.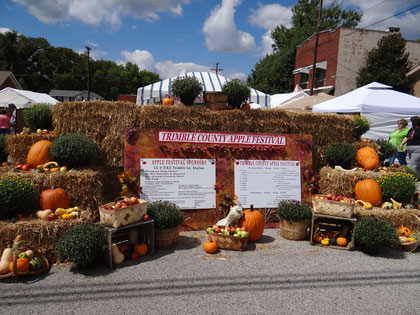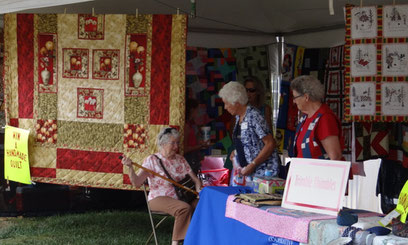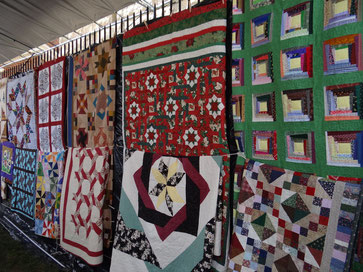 Be sure to sign up for your chance to win one of these heirloom beauties.
The Quilt Drawing takes place
Sunday, September 10, 2017
4:00 PM 
See the full itinerary.

In Other News...
The popular website www.findagrave.com is getting a facelift!  Stay tuned for upcoming changes and a chance to take a peek at their new look! The Cemetery Club, a part of the Trimble County Historical Society, is busy placing all interments online at Find A Grave.  Several volunteers are involved. Please let us know if you would like to help digitize these records.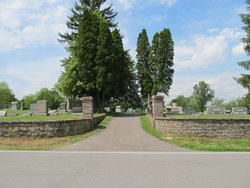 Investigation is underway at Chalfant Cemetery. Another group is busy working at Moffett Cemetery.
If you dig history, the way these folks do, you are welcome to join them in locating, preserving, and honoring those gone before in Trimble County. If you have a family cemetery located on your property in need of identification or cleanup, please let us know. The Cemetery Club is happy to help. After cleanup and identification, the Cemetery Club will record the interments and place them online.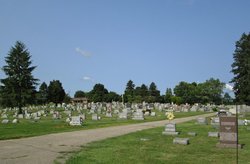 Do You Dig History Too?
Join the Cemetery Club or just become part of our historical society.  
Please call Hilda Parrish
President, Trimble County Historical Society
(502) 663-6073  
NEW MEETING TIME
Third Saturday of Each Month
April to November
10:30 AM - 12 NOON
Trimble County Public Library
Equity Drive
Bedford, KY 40006
TRIMBLE COUNTY HISTORICAL SOCIETY
Mailing Address

P.O. BOX 136
BEDFORD, KY 40006
Email Inquiries:  trimblehistoryinfo@gmail.com